Choosing the right strapping machine
A strapping machine is a fixed or portable device used to strap a product, i.e. to surround it with at least two straps (in plastic material or metal) in order to secure it while it is being transported.
View strapping machines
How to choose a strapping machine?
Strapping is an excellent solution for securing goods for transportation and storage. It can be used to secure almost anything, from fragile products to cumbersome loads. The products to be strapped can be packed in cardboard or packaged. This process is mainly used to strap pallets and attach goods together.
There are three types of strapping machines: automatic, semi-automatic and manual. For packaging lines that need to strap large volumes of packages, automated strapping machines, which can be automatic or semi-automatic, are strongly recommended. They speed up the process considerably by automatically tightening and fixing the straps.
There are different structures of automated strapping machines, either arch or tabletop, and for greater mobility, you can also use portable strapping tools or manual or electric strap tensioners.
Types of strapping machines:
manual strapping machines
semi-automatic strapping machines
automatic strapping machines
Why choose a manual strapping machine?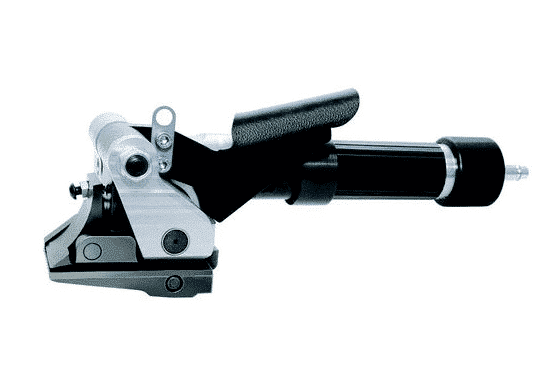 Manual strapping machines and portable strapping tools are suitable for a wide variety of packaging. These strapping machines are mobile, can be used vertically and horizontally and are very versatile.
Suitable for small companies with strapping rates of less than 50 straps per hour, a manual strapping machine can be used to strap goods at fixed or mobile workstations. They also do not require a large investment. This is a good way to strap pallets at low rate.
Why choose an automatic strapping machine?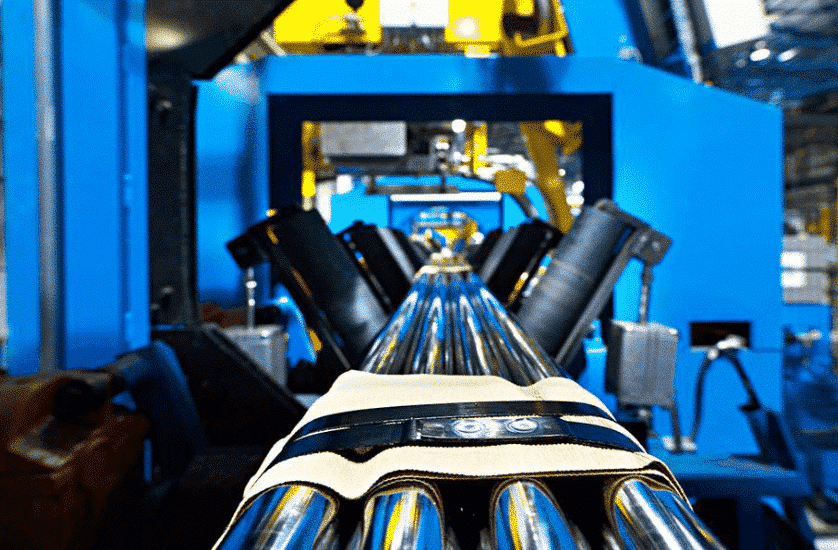 Fully automatic strapping machines detect the package in the conveyor line and trigger the strapping operation. The advantage of these machines is that they do not require an operator. They have a maximum strapping output of 60 per minute and the dimensions must be properly calculated. Their cost is high, varying according to the characteristics and size of the machine.
Automatic strapping machines are easy to use because all you have to do to strap the item is place it in the arch and press either a removable pedal or a button.
Arch strapping machine or strapping table?
Arch strapping machines can be automatic or semi-automatic. They are much faster than strapping tables and less dependent on operators. On the other hand, they are more expensive.
In order to choose an automatic arch strapping machine, it is essential to know the maximum size of the goods to be strapped. This will allow you to determine the optimal arch size. The two standard dimensions for the interior of the arch are 850 mm wide by 650 mm high and 650 mm wide by 500 mm high. You will also need to define the strapping rate to determine if a standard strapping machine is sufficient or if you need to use a more powerful strapping machine, such as a high-speed strapping machine.
Strapping tables are semi-automatic machines that require more intervention from the operator who must position the goods, press a button to start the strapping operation and then remove the goods when the cycle is complete. These are entry-level machines for low-volume operations. They are generally the size of a small desk. The operator takes the free end of a strap that has been put out by the machine, wraps it around the package and manually introduces it into the strapping and fixing area. The machine automatically tightens the strap according to a predefined tension, fixes the ends and provides a predefined strap length for the next cycle. Strapping tables are relatively inexpensive. They can be highly versatile and are used both for primary strapping in low volume operations and for ocassional or off-line strapping.
The main advantage of this kind of strapping machine is that the size of the goods to be strapped does not matter. The package just needs to be 10 cm wide so that it completely covers the heater blade. As this type of strapping machine does not have an arch, strapping volumes are unlimited. The cycle time is very short, about 2.5 seconds. The strapping table has one disadvantage: the operator must intervene to grasp the strap coming out of the table and introduce it into the machine so that the strapping cycle can begin. This type of strapping machine is particularly suitable for small and medium production rates.
What type of strapping tape should you use?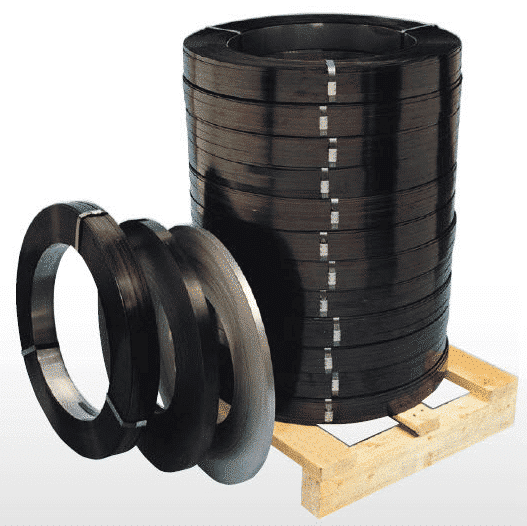 Several types of strapping tape are available. Here are the elements to consider before making your choice:
application and intended use
weight and type of load, static or dynamic
weather conditions the strapped packages will have to withstand
manual or automatic strapping
We have outlined below the most common types of strapping tape on the market:
A very economical option, polypropylene (PP) strapping tape is the preferred choice for strapping relatively light packages or pallets (350 kg maximum). Its main advantage is that it is flexible and therefore easy to use. It is also very resistant to rust and temperature variations. It can be used to secure fragile products, prevent the theft of valuable products or store goods but only for a short period of time. You can unwind it manually or with an electric tensioner or another machine.
Polyester (PET) strapping tape is perfect for strapping relatively heavy loads (up to 550 kg or even 1,000 kg depending on the model) or compressible loads such as wood, cardboard and certain building materials. Thanks to its very high strength and flexibility, this material effectively protects packaged goods from impact on the road. Additionally, this material allows for safe and easy handling. It is resistant to moisture and UV and can withstand a maximum temperature of 80°C. It does not rust or become distorted. It can also be used for the long-term storage of goods. Lastly, polyester straps can be applied manually or using a pneumatic machine or an electric strap tensioner.
Metal straps are among the strongest and are ideal for heavy and rigid loads with sharp or rough edges such as iron or concrete, which do not compress. Unlike other straps, metal straps do not bend. These strong straps are suitable for very heavy loads up to 2,000 kg, and can be safely sealed with or without joints.
Spun polyester is the most resistant strapping material. It is ideal for fixing and securing delicate or fragile products. With its light textile material it is easy to work with and does not rust or mark surfaces. Spun polyester straps are best used by hand with tensioners. They offer extreme strength for loads up to 950 kg and are highly tear-resistant, making them ideal for heavy loads. Additionally, by dividing a strap along its length, you can tie a knot in the strapping to increase the safety of an item once it has been secured.
Type of strapping tape:
polypropylene
extruded polyester
spun polyester
metallic