Choosing the right position sensor
Position sensors are devices used for determining the linear or angular position of an object and converting it into a signal transmitted to the control unit via a fieldbus.
After temperature, position is the second most common physical quantity measured in industry. Position sensors are used for a wide variety of industrial and commercial applications.
View position sensors
How to choose a position sensor?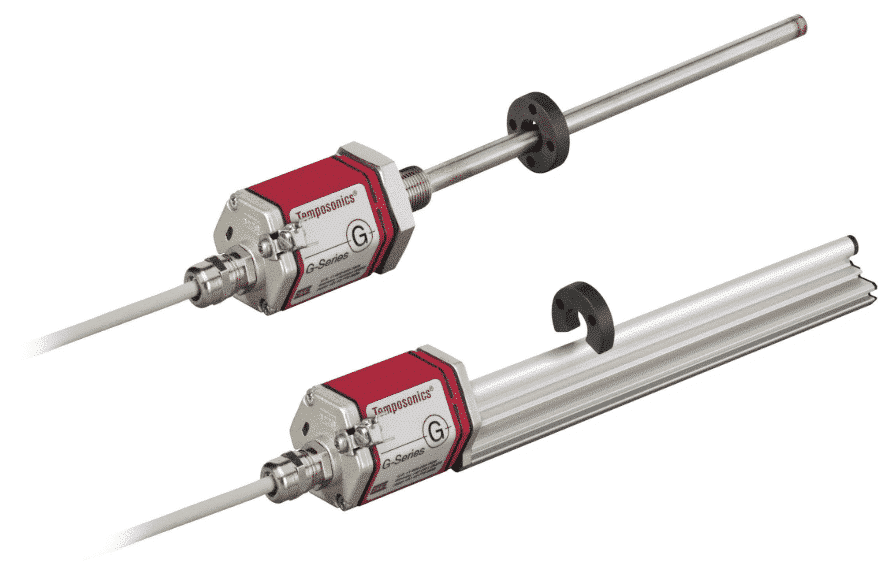 When choosing a position sensor, also known as a displacement sensor, you must determine whether you need a linear or rotary sensor, what the measuring range should be, what resolution you require and what the level of repeatability should be.
You will also need to define what its shape should be according to the type of assembly that is going to be used. It is also important to determine how you will use the output signal and whether your application requires the use of a specific sensor: a sensor with a protection rating for wet or dusty environments, with ATEX standard for explosive environments, etc.
Selection criteria:
linear or rotary
geometry / assembly
measuring range
output signal
IP protection rating, ATEX standard
What types of position sensors are there?
There are five types of position sensor technology, each with its own advantages and disadvantages:
Type of sensor
Non-contact
Advantages
Disadvantages
Notes
Potentiometric

High accuracy
Inexpensive

High wear and tear
Sensitive to dust
Sensitive to extreme temperatures

LVDT or RVDT

High accuracy
Heavy duty
Low sensitivity to harsh environments

Quite expensive
Bulky and heavy

RVDT: rotation limited to 40° more or less

Optical

High accuracy
High resolution

Fragile
Sensitive to dust
Sensitive to extreme temperatures

More expensive than a magnetic sensor

Magnetic
Hall effect
X

Heavy duty
Low sensitivity to liquid

Sensitive to impact
Disrupted by magnetic materials and electrical wires
Hysteresis

Magnetostrictive
X

Heavy duty
Accurate for long lengths

Sensitive to temperature changes
Lack of accuracy for short lengths
Quite expensive
Why choose an potentiometric position sensor?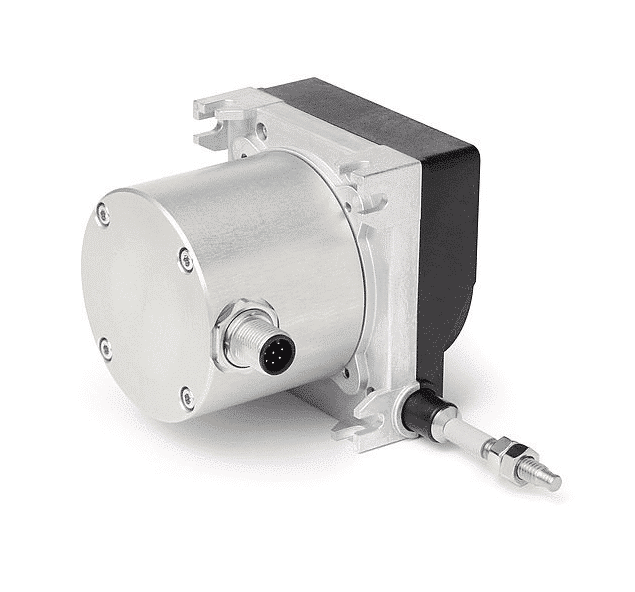 Potentiometric position sensors, also called a resistive sensors, measure the resistance of a conductor track between a reference point and a cursor connected to a moving part (or its support). The resistance measured by the sensor is used to calculate the position of the part.
These sensors are accurate and generally inexpensive because their technology is simple. However, they are often sensitive to wear, vibration, foreign bodies and extreme temperatures.
Advantages:
simple technology
precise measurement
inexpensive
Why choose an LVDT or RVDT position sensor?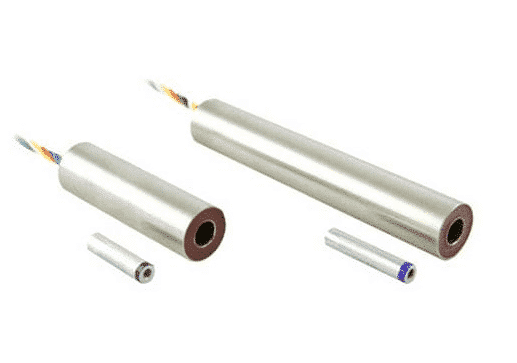 LVDT (Linear Variable Differential Transformer) position sensors and RVDT (Rotary Variable Differential Transformer) position sensors are made up of two transformers that share the same magnetic core connected to the part (or the part's support) whose position you need to determine. When the magnetic core moves, the electrical voltage varies between the two transformers, allowing the position of the part to be calculated.
These sensors are very accurate. They are reliable, heavy-duty and can withstand extreme environments, especially because you can move the signal processing system away from the sensor. They are often expensive, however, as well as cumbersome and heavy.
Advantages:
High accuracy
reliable
heavy duty
withstands extreme environments
Why choose an optical position sensor (encoder)?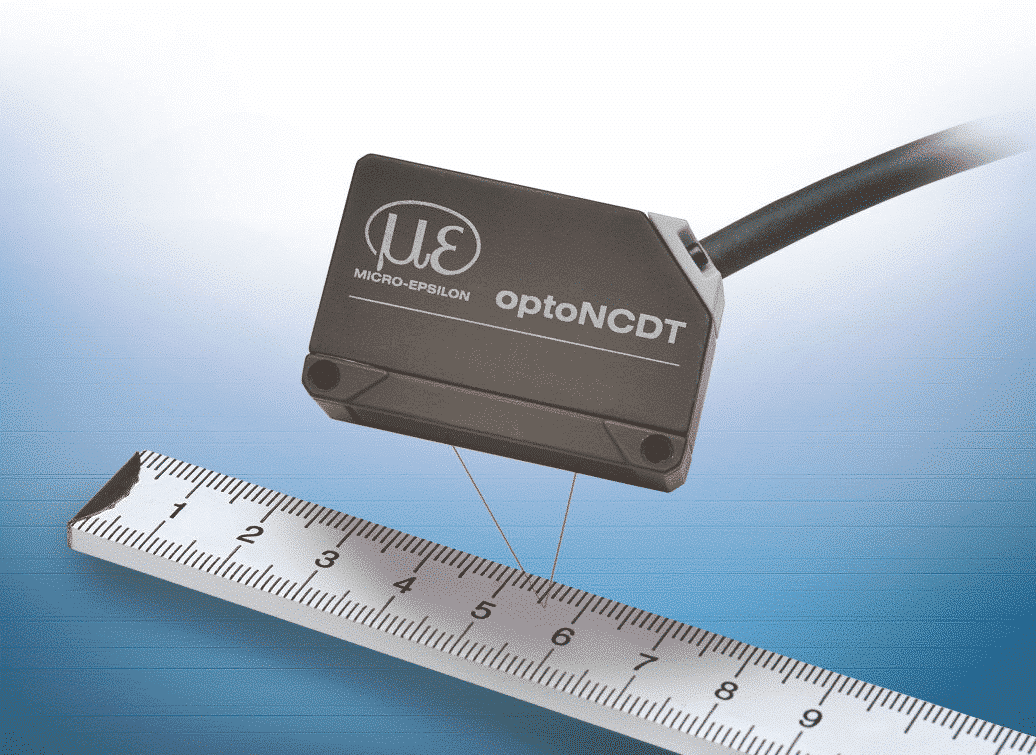 Optical position sensors are used to determine the position and angular or linear displacement of a part.
Incremental sensors: they work in relation to a reference position. After a power failure, the data processing system must wait for the encoder to send the information corresponding to the reference position in order to correctly exploit the angular displacement information.
Absolute sensors: they work as soon as the power is turned on. Absolute sensors also allow you to count the number of revolutions completed.
Optical rotary position sensors incorporate light-emitting diodes (LEDs) that make it possible to "read" the movement of an opaque disc streaked with translucent windows. Linear position sensors can be rotary cable sensors (in this case the cable mounted on a reel is connected to the part whose position is to be determined) or can consist of a graduated scale and a read head to read the position.
These sensors generally offer a high resolution. The resolution corresponds to the number of signals sent for one axis turn. They are very accurate. The accuracy corresponds to the tolerance for each signal sent. They have a fast response time.
You can choose an optical position sensor when you want to make sure that the measurements will not be disturbed by a magnetic field. Optical position sensors also do not have any hysteresis. They are fragile, however, and sensitive to impact, vibration, the presence of foreign bodies (dust, oil, etc.) and extreme temperatures.
Optical position sensors are namely used when a high level of accuracy is required, for example for the manufacture of electrical parts or parts for medical analysis.
Advantages:
high resolution
high accuracy and availability
non-contact measurement
Why choose a magnetic position sensor?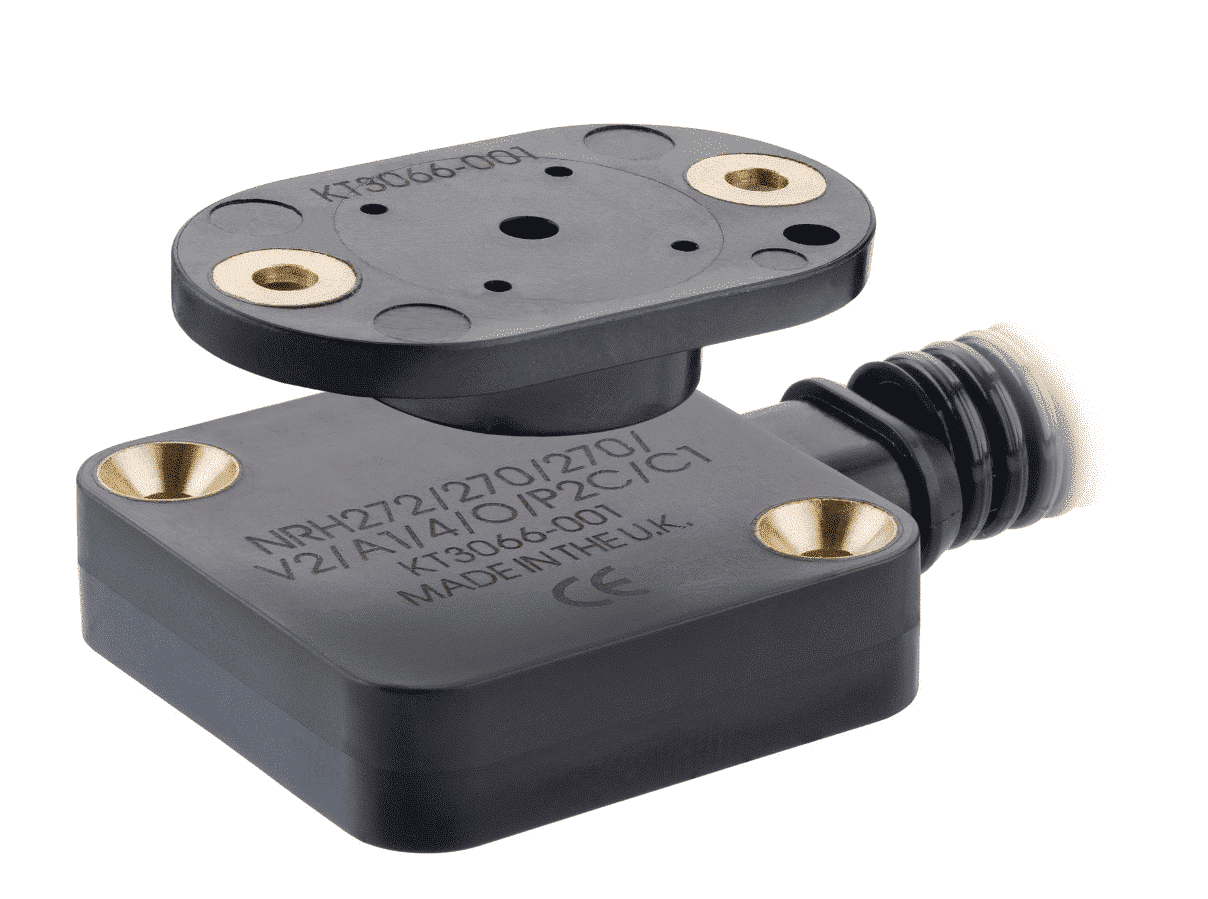 Magnetic position sensors, also known as Hall effect sensors, are used to determine a position by measuring the magnetic field of a magnet or magnetic tape. You can use this type of sensor to measure, for example, the position of a piston in a cylinder.
These sensors are heavy duty and not very sensitive to the presence of liquid or dust. However, they are sensitive to impact and can be affected by magnetic interference, especially that caused by the proximity of electrical wires. The accuracy of these sensors can be affected by hysteresis depending on the direction of travel.
Advantages:
heavy duty
not sensitive to most liquids
Why choose a magnetostrictive position sensor?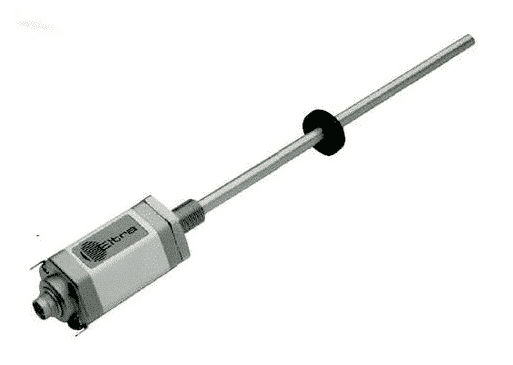 Magnetostrictive sensors incorporate a waveguide into which an electrical pulse is sent that generates a magnetic field. When this magnetic field meets that of an external magnet, a mechanical elastic wave propagates by reflection to a read head integrated into the sensor. This  allows the position of the external magnetic field to be determined based on the response time of the mechanical elastic wave.
These sensors are heavy duty and their accuracy increases with the length of the waveguide. They are therefore more accurate for measuring positions of a few meters. Magnetostrictive sensors are not very sensitive to vibrations, impact or temperatures up to 100°C. However, their accuracy can be influenced by temperature changes and they are relatively expensive.
Advantages:
heavy duty
the accuracy increases with the length of the sensor