Choosing the right drill
A drill is a tool used to drill holes in or through metal, wood or other materials. Drills use a drilling tool, the drill bit, which works by cutting the material at its end. This cutting tool is held in the drill by a Morse taper or chuck.
This buying guide is for drills used on construction sites and in workshops, you will not find any information on drilling machines.
View drills
How to choose a drill?
There are three types of drills: hand-held drills (with cord or cordless), drill presses and magnetic base drills. You must take your working conditions into consideration in order to choose the most suitable type of drill.
First of all, depending on the materials you have to drill, the diameter and depth of the holes will not be the same. Most manufacturers will provide you with information on the maximum diameters and depths for each material.
The power of the drill is another characteristic you must consider. The more powerful your drill is, the easier it will be to drill through very hard materials, such as concrete.
The speed depends on the power of the drill. For some materials (such as metals), if the speed is too high, you will damage the drill bit. We therefore recommend that you use a drill with electronic speed control for this type of material.
Lastly, in the case of a portable cordless drill, it is important to pay attention to the device voltage. The higher the battery voltage, the more powerful it will be.
Main points:
the diameter and depth of the hole
the material to be drilled
the power of the drill
the battery voltage
How to choose a hand-held drill?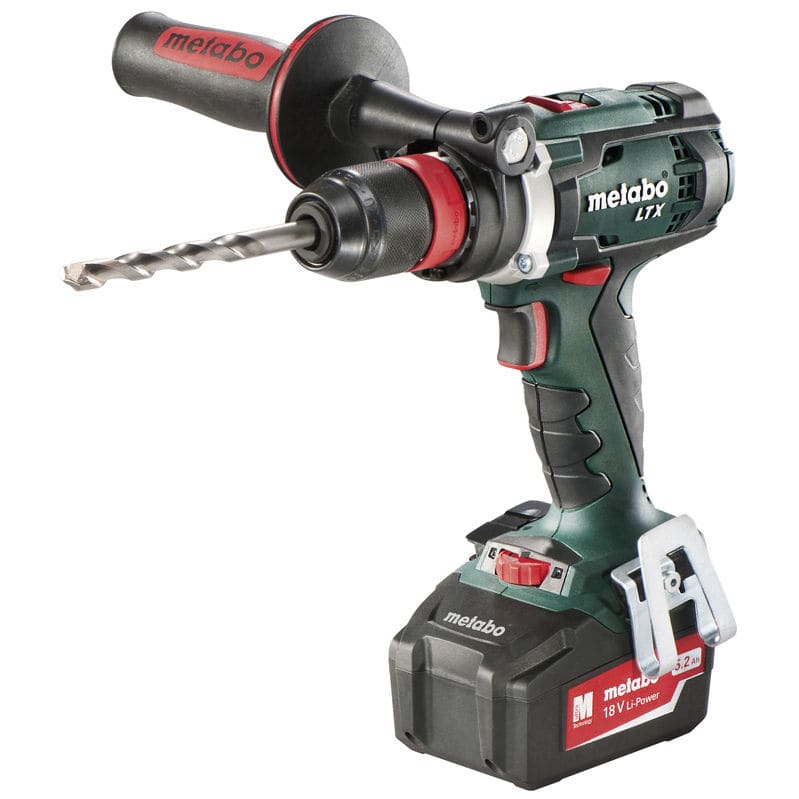 Hand-held drills are the most common on the market. They are handy, compact and lightweight. They come in two types: corded and cordless.
As the name suggests, corded drills must be connected to a power supply. With power generally between 500 and 1,300 watts, these drills are powerful enough to drill through all types of material. Additionally, you will not have to worry about their autonomy, making them an ideal tool for long and intensive use. These drills are generally heavier than cordless drills however. As a result, they are not as easy or practical to handle and their use is limited according to the length of their cord.
Cordless drills on the other hand are lighter, easier to handle (thanks to the absence of a cord) and more compact than corded ones. As such it is more pleasant to work with them as they guarantee you greater freedom of movement. This type of drill is also less expensive than corded drills. However, you can only use cordless drills for a limited time, as they depend on the battery life. They are also less powerful than corded drills. The power of a cordless drill depends entirely on the voltage and intensity of its battery.
It should be noted that portable drills can also be equipped with an impact mode to drill particularly hard materials. Almost all corded drills are equipped with an impact mode. It is also possible to find cordless impact drills, but this mode reduces their battery life.
How to choose a drill press?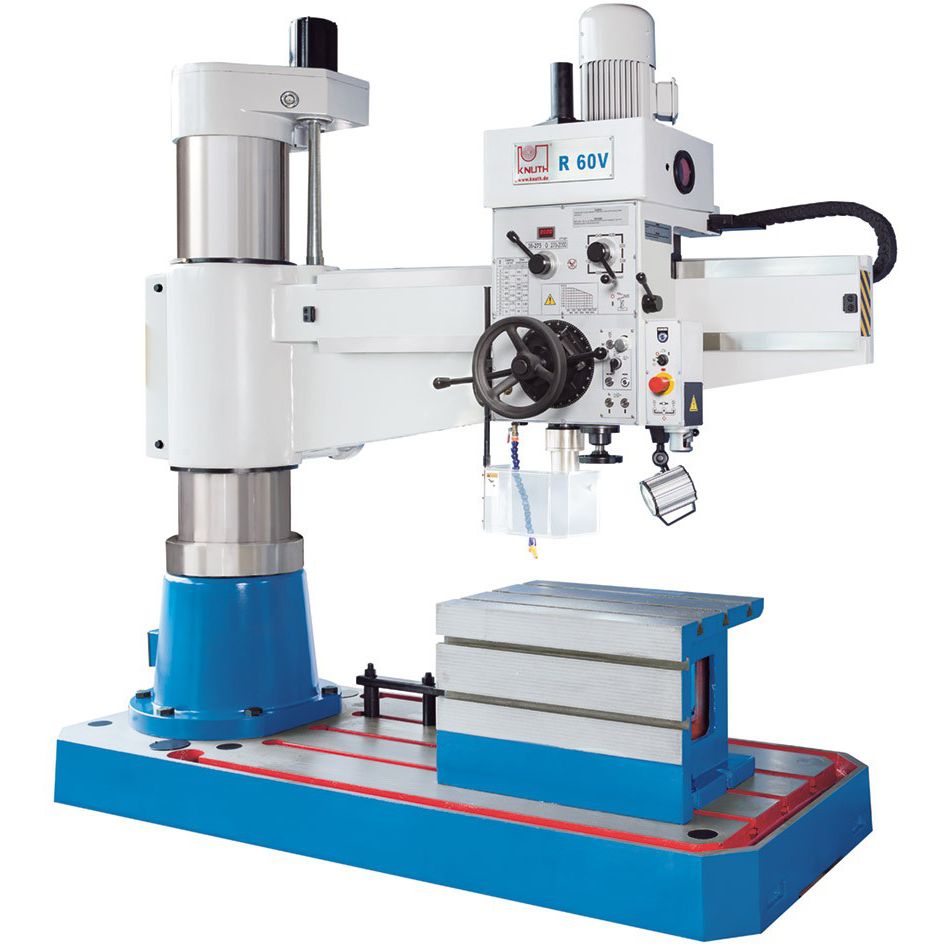 Drill presses are mainly used in workshops. These are powerful, precise drills that make it possible to make clean holes in thick and hard materials. They drill a vertical hole. The most powerful drill presses can drill holes up to 30 mm in diameter.
There are two types of drill presses:
Bench drills, which are placed on the work table. They will allow you to drill small pieces of wood or metal with precision.
Stationary drills are placed on the ground. They are imposing, very powerful and allow you to drill very large parts.
Before choosing a drill press model, you will need to know what it is going to be used for. As with handheld drills, you will need to pay attention to the power of your drill. You will also need to establish the ideal distance between the table and the chuck, which determines the size of the parts you can work on. Additionally, some models allow you to adjust the distance between the plate and the chuck, allowing for greater flexibility in the size of the parts to be drilled.
Another factor to consider is the user experience of your drill press. In order to make your work more comfortable, we recommend that you purchase a drill with long handles, which will make it easier to lower the chuck. Some drills are even equipped with a hand wheel, which makes lowering the chuck easier, smoother and more precise.
Drill presses are equipped with single-phase or three-phase motors. A three-phase drill press can be subjected to more stress than a single-phase one. As a result, it will heat less.
Lastly, you must think about your safety, in particular by providing an emergency switch and a clamping vise to block the parts to be drilled. Clamping vises, essential for preventing accidents, can be purchased separately.
How to choose a magnetic base drill?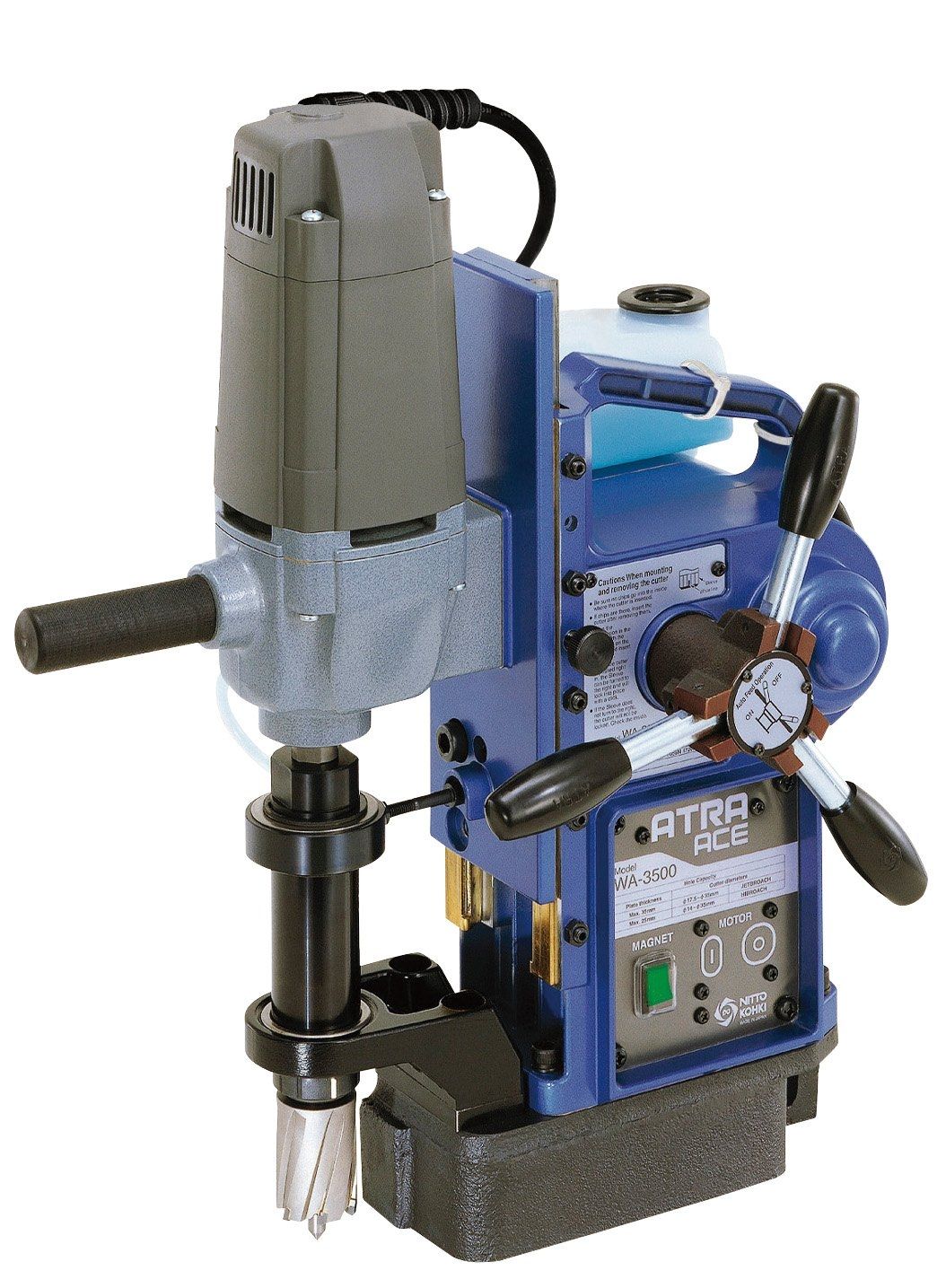 Magnetic base drills are a special type of drill press, generally used on metal structures at construction sites.
Unlike ordinary drill presses, they are not fixed to the ground or to a workbench.
The magnetic base allows the drill to be fixed on any surface made of metal.
We recommend that you choose a drill with long handles or a handwheel as this guarantees greater precision and fluidity when drilling.
How to choose a drill chuck?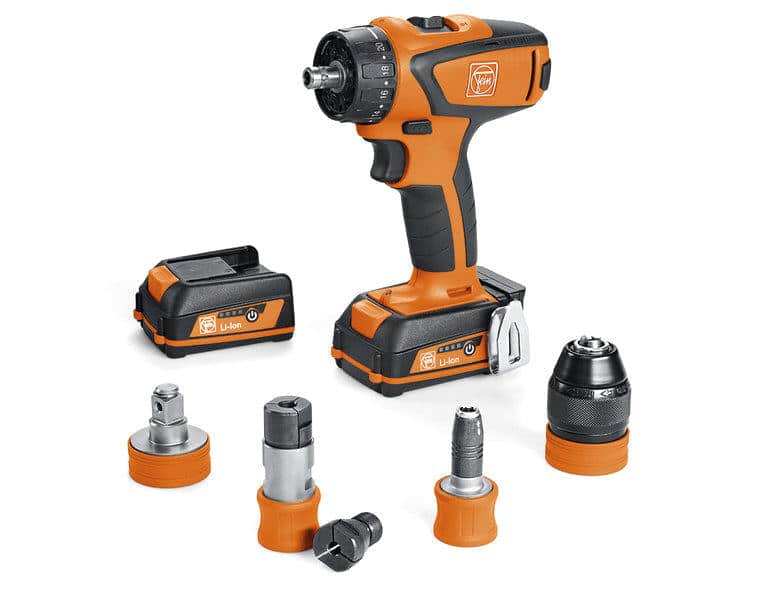 The chuck is the drill bit receptacle located at the end of the drill. This is an essential part of the drill and an element that you must take into consideration. The chuck diameter partly determines a drill's drilling capacity.
There are three types of chucks:
Conventional drill chucks are clamped using a key. This is the most powerful and reliable type of clamping. Conventional chucks can have a diameter of 10 mm or 13 mm. Remember that the greater the diameter, the higher the drilling capacity.
Self-tightening chucks are hand-tightened and allow the drill bit to be changed very quickly. You can switch from one tool to another with great ease, which will improve your workflow. This type of chuck is used exclusively for handheld drills (cordless and corded). Its diameter is either 10 mm or 13 mm. However, its clamping mechanism is less powerful and less reliable than the conventional chuck.
SDS drill chucks allow you to change the drilling tool very quickly and without tools. SDS stands for Slotted Drive System and these drill bits have grooves on the end which fit into slots in the drill. SDS drill chucks also cushion the pounding force for the hardest materials.
What other features help you choose a drill?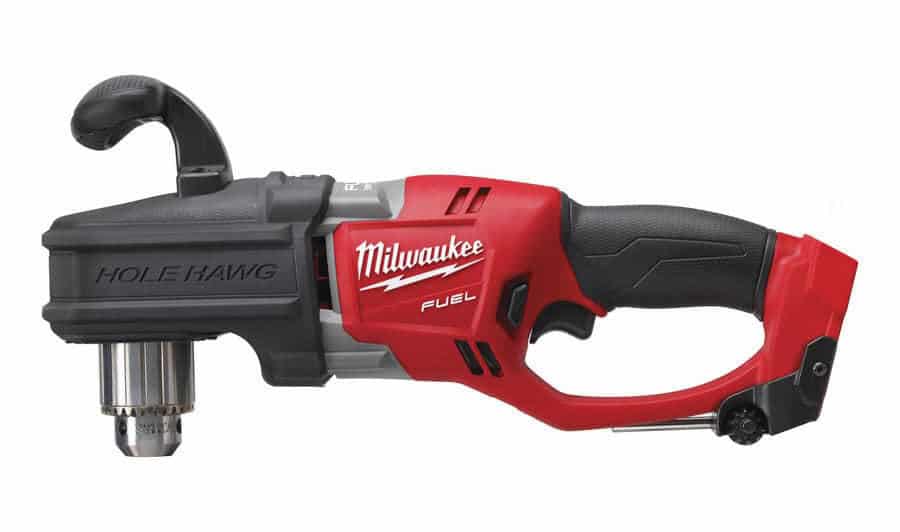 Drills can have other features that improve their efficiency or safety, or facilitate their use.
Some portable drills (corded or cordless) are angle drills. These are particularly suitable for use in hard-to-reach areas such as the corners of a room. Thanks to their offset chuck, angle drills allow you to drill and also screw and unscrew in places where an ordinary drill would not be able to. On the most expensive angle drills the chuck can be oriented to match the angle you need to work on.
Lastly, you can also buy a drill with a disengaging mechanism. If a drill bit is jammed in the material, the disengaging mechanism automatically separates the chuck from the rest of the drill. In this way this safety device protects the drill if it gets stuck, while reducing torque kickback.